It's been one year since NextFab's grand opening of the 2025 Washington Avenue location, and it's been a wonderful adventure building and settling into our new home.
Part of the reason is because architect and designer Jackie Gusic and her team at inHabit, LLC have created a work environment that's just so fun to play in! She breathed new life into the 21,000 square foot warehouse space in the historic factory district, which, until the mid 20th century, was referred to as the "workshop of the world."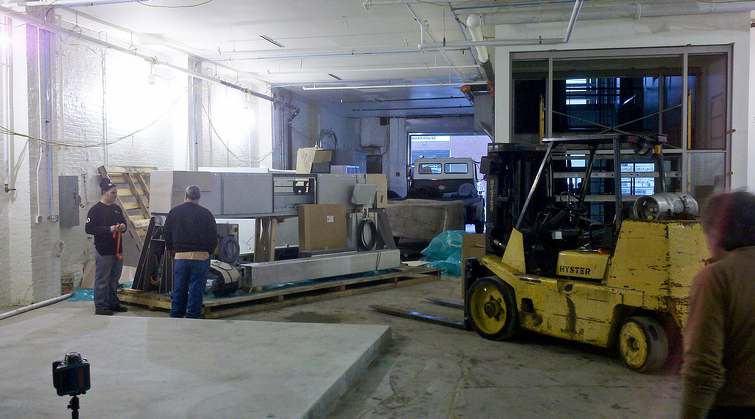 When Jackie was approached with the project by NextFab's president and founder Evan Malone, she jumped at the chance to collaborate with such a vibrant clientele. Having worked on some design projects at the previous space, she understood our signature "What am I going to make first!?" excitement that our members felt when walking through our doors. Jackie helped us expand that experience in our new, truly unique space.
Jackie began her design process by asking detailed questions during meeting and walkthroughs. She was able to understand the purpose and importance of each machine.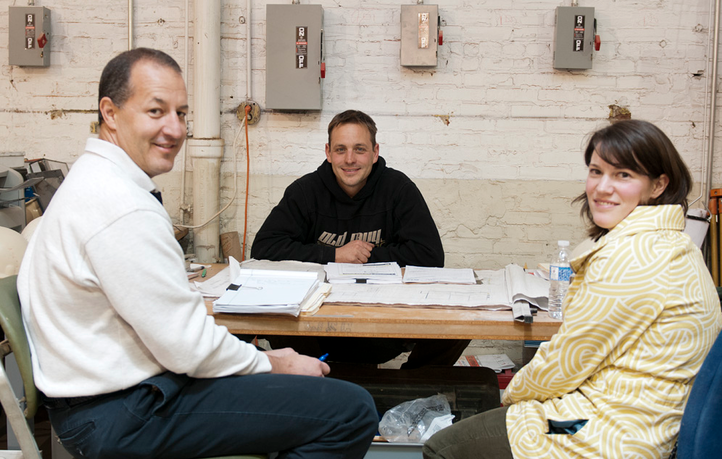 "I would ask, 'Why is this here? What exactly does it do? Does it make a difference if this is next to this?' Then, in our meetings, Evan [Malone] was very inclusive -- he allowed a lot of his staff to sit in and share their thoughts and ideas. We weren't just getting input from one person; we were getting input from a lot of people who were using the space and knew what the space needed. After that, we took in all of the information and started placing it in the building to see what made the most sense. It started to answer itself when we thought about what the space really needed."
Her favorite part of the design? "We all loved the steel trusses. They are really unique to the building, and it was nice to be able to showcase them in the final space. We really tried to be creative and let the space be raw."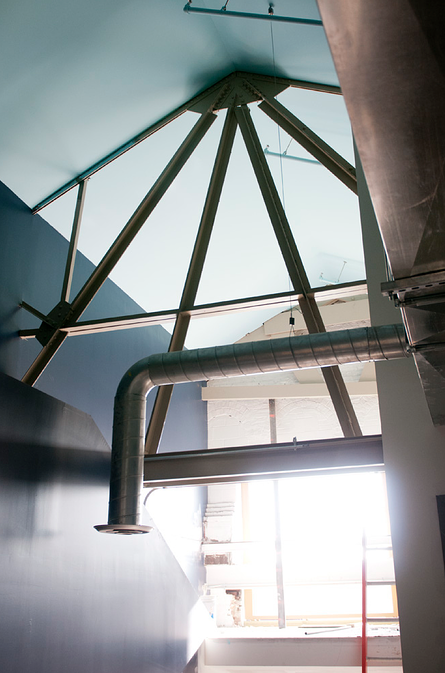 Leaving the space in an unadorned natural state was something Jackie knew NextFab's members could appreciate. "For instance in the main stair tower, we let the walls just be the concrete masonry block, and then we painted it in an interesting way. It's something that we at InHabit do often, which is do something ordinary but in an extraordinary way."
Thank you, Jackie, and your entire team and crew! For more pictures, check out our flickr.